ISCF Audience of the Future - Demonstrator Briefing - North East
Event details
Wednesday, 16 May 2018
9:30 am – 0:30 am
Overview
Industrial Strategy Challenge Fund Briefing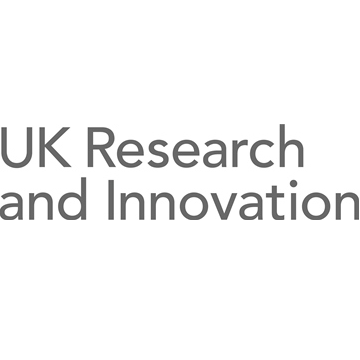 The first of the ISCF Audience of the Future challenges launch May 21st 2018.
On 27th November 2017, BEIS published the "Industrial Strategy – Building a Britain fit for the future" White Paper. The Industrial Strategy included a number of valuable opportunities for the Creative Industries including a £33M fund for Audiences of the Future challenge.
Immersive technologies such as virtual, augmented and mixed reality are changing how we experience the world around us – from entertainment and art to shops and classrooms. The challenge is to bring creative businesses, researchers and technologists together to create striking new experiences that are accessible to the general public. This can create the next generation of products, services and experiences that will capture the world's attention and position the UK as the global leader in immersive technologies.
May 21st 2018 sees the opening of the first wave of activity, a £16m Demonstrator programme to explore the immersive future of the Creative Industries by creating new large-scale experiences and testing them with a mass audience, and also the launch of the £1m early-stage Design competition focused on understanding the future user, delivering vital insight into audience perceptions and behaviours.
The first of the ISCF Audience of the Future challenges launch May 21st 2018.
A programme of briefing events and consortia building events are being hosted around the UK May 8th – 21st.
ISCF Audience of the Future Demonstrator and Design Competition Overview:
£16M Demonstrator Programme
The objective of this competition is to explore future global, mass market, commercial opportunities in immersive experiences and technologies through supporting a limited number of large and ambitious pre-commercial collaborations. Each demonstrator will create a novel audience proposition that must reach an audience of more than 100,000 members of the public.
Bringing together globally recognised IP owners with the UK's world leading production and creative technology companies, this competition will support a small number of projects in the key creative sectors that that have identified as having of potential mass-audience potential.
We anticipate making four awards across the areas of Moving Image, Sports Entertainment, Visitor Experience, and Performance.
To develop and deliver a successful demonstrator we anticipate that successful consortia will have to bring together expertise and assets from multiple partners:
IP and rights owners
production companies and studios
creative technology providers (supplying digital applications and services)
platform and hardware partners
Independent Research Organisations and cultural institutions
academic researchers (including those in the social and behavioural sciences as well as STEAM, technology and creative researchers)
distribution and exhibition partners that can provide a route to the audience.
ISCF Audience of the Future Demonstrator Competition Briefing Events
These half day briefing events will cover both funding opportunities and are designed to give you an opportunity to meet the teams behind the competitions, learn more about the scope of funding on offer, ask questions and meet potential partners and collaborators.
These events are free to attend with online registration on a first-come-first -served basis. We are looking to have representatives from as wide a number of organisations as possible. As we are limited on numbers at all locations we would ask that organisations (including universities) only send 2 representatives maximum.
NB: If we receive more than 2 responses from an organisation then we will take the first two received and place all subsequent responses onto a reserve list. We will only be able to guarantee places for the first 2 responses received from each organisation.
21 May – Online Webcast: (Only for delegates unable to attend in person)