Smart Specialisation Conference
Event details
Thursday, 29 November 2018
10:30 am – 16:30 pm
Overview
Event around place based innovation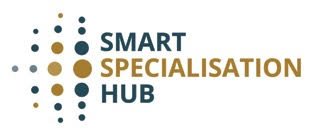 The Smart Specialisation Hub is pleased to announce its first Annual Conference. Taking place on Thursday 29th November at a central London venue, this high-level event will bring together Government, agencies, Local Enterprise Partnerships, Combined Authorities, universities and more to reflect on the essential role place-based innovation and collaboration must play in driving economic growth, increasing productivity and fully leveraging the UK's leading research and innovation strengths.
The programme will reflect:
The future and structure of Local Industrial Strategies; the Hub's involvement in supporting LIS, the challenges of delivering against them, the principles of evidence-gathering and testing and methodologies for identifying comparative advantage
Achieving the 2.4% investment in R&D target in a local context: exploiting assets and collaborations to drive investment
Bridging understanding of local analysis collection and deployment
Bringing together local actors in a place-based context – what roles each component of a locality can usefully play, how these can be defined and interlocked clearly and productively
Measuring and exploiting civic university activity
Senior representation from BEIS, UKRI and partner organisations will be present, alongside leading academics working in the place policy space.
For more information, please email info@smartspecialisationhub.org.
For more information about this event please contact our sector lead