Event details
Wednesday, 17 October 2018
9:30 am – 17:00 pm
Overview
STFC is hosting this event to show how they can help address the current challenges in the Chemical sector.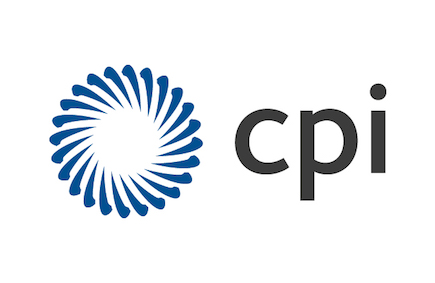 This event offers companies who need to overcome problems that restrict their productivity and competitiveness, an opportunity to discuss their issues with world leading scientists and learn how to access some of the £8 million in funding available to the Bridging for Innovators (B4I) programme.
Join Science Technology Facilities Council (STFC) at the Centre for Process Innovation (CPI) in Wilton on Wednesday 17 October and learn how STFC have assisted the likes of Johnson Matthey and Unilever to overcome difficult technical challenges and added value to these companies.
Why should you attend?
Discussing your challenge with world leading scientists
Understand how to access leading edge research infrastructure
Hear government strategies, grand challenges and funding opportunities for the chemical industry
Networking with other chemical companies
Facility tour at CPI's state of the art facilities (see uk-cpi.com)
Who should attend?
This event is primarily aimed at companies who need to overcome challenging problems that restrict their potential productivity and competitiveness:
Technical and Business development staff
Lead Scientists
Engineers involved in the chemicals or process industries sector
Programme
9:30 Registration
10:30 Open – Steve Fletcher, Head of Chemistry & Industrial Biotechnology, KTN
10:35 Welcome and Overview of CPI – Matthew Abbott, Technology & Innovation Officer, CPI
10:45  The Spirit of Innovation – Dr Jeremy Shears, Chief Scientist, Shell
11:10  Welcome to STFC – Dr Kate Ronayne, Executive Director, STFC
11:20 STFC Capabilities for the Chemical and Process Sectors – Facility Leads, STFC
12:20 Industry Case Studies:
Prof Adam Kowalski, Manufacturing Research, Unilever
Ken Lewtas ,Director, Lewtas Science and Technologies
William Averdieck, Managing Director, Coconut Collaboration
Paul Collier, Research Manager, Johnson Matthey
13:00 Lunch & Networking
14:00 Overview of the UK Chemicals Sector – Harry Swan, CEO,Thomas Swan / Innovation Lead on the Chemistry Growth Partnership
14:30 Bridging for Innovators Funding Programme – Ling Xu, STFC
15:10 Open Q&A
15:30 Networking, One-on-One Meetings & Facility Tours
17:00 Close
About the Bridging for Innovators (B4I)
BFI is a programme run by STFC to support UK industry to overcome challenging product, manufacturing or process performance. Accessing their unique laboratories and engaging with world class researchers, you will develop projects that address your specific challenge and help you make a step-change to your business.
Full details of scope, eligibility and application process are available here.
Working with STFC
The Science and Technology Facilities Council (STFC) is a multidisciplinary research organisation and operates large-scale national laboratories with key experimental and computational capabilities relevant to the chemical industry, including:
Understanding the mechanisms of chemical and biological synthesis
Characterising the properties of products and intermediates
Studying production processes, including catalytic systems
Investigating the structure, properties and effects of formulated products, such as coatings and sealants, cleaning products, pharmaceuticals and agrochemicals
Interpreting large dataset to drive decision making (AI knowledge base)
You can find out more about ways that access STFC facilities can directly benefit your company by reading their chemicals case studies:
Accelerating the product discovery process at Unilever
Johnson Matthey – Pt speciation
Sasol – in situ catalysis with the microreactor
Pfizer – Visualising coating integrity for bead drug products
Using neutron scattering to address complex additive challenges
Examining the lifetime of Laundry Detergent Pods
Neutrons could reveal how pesticides protect crops
CLF Spin-off Company Cobalt Bought by U.S Tech Giant, Agilent Technologies